Family Christmas
From Bibliotheca Anonoma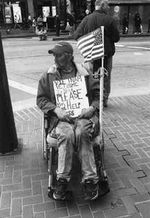 Anonymous Wed 11 Jun 2014 04:50:41 No.21529636 Report

Quoted By: >>21529646 >>21529652 >>21529711 >>21530258 >>21530565
>Be in man cave, cleaning nugget, listening to jazz
>Family is here because "m-muh family time"
>Usually host the christmas eve party because "muh cozy home"
>Family is alright, usually stay in warm living room watching christmas eve stuff talking about christmas eve stuff
>Grillfriend is at parents house
>Getting annoyed because I know either my aunt or grandma stole my old ds, psp, and playstation 1
>I fucking hate this thief family
>Atleast they don't steal on holidays
>Be in mancave, relaxing to some Frank Sinatra in my chair
>Lounging next to fireplace admiring gunz
>Aunt comes down loud as shit with other aunt who also stole my shit
>"oh hey guys, this is where I keep my guns"
>"OOOH ITS SO NICE AND WARM DOWN HERE"
>"WHY DOESNT THE WHOLE FAMILY COME DOWN HERE"
>"WHAT A GOOD IDEA, LETS GO GET THE FAMILY"
>"HEY FAMILY COME HERE AND SEE ANONS ROOM
>I don't fucking know why they have to come to my god damn house for christmas
>I moved for a god damn reason
>little shit cousins come down
>How the fuck did you get in my god damn house you fucking assholes
Now these family members were all on my fathers side, who I hate All the bro-tier family members on my moms side who spent their lives hunting in the god damn outback are all in melbourne
This is the story about how I kicked out my family on christmas and tossed each except my grandfathers presents into a fire infront of their greedy eyes.
Go grab a beer or something and stay a while
Anonymous Wed 11 Jun 2014 05:09:38 No.21529711 Report
Quoted By: >>21529721 >>21529754 >>21529758 >>21529779 >>21530258
>simultaneously all 3 little shit cousins begin touching everything they can get their little retarded hands on
>2 yr old walks up to my minifridge and starts hiding all my fridge magnets
>5 yr old starts pulling all the books from my bookshelf down onto the floor, STEPPING onto each page as she opens them
>7 yr old is poking me asking questions about the rifles on the wall
>bro-tier grandpa starts answering her questions
>hes a cool guy, gave me all his old tools when he had no use for em
>I still use the cordless drill he gave me when I was 15
>he was the only family member I trusted that night, and I still do
>keeping an eye on aunts and grandma, making sure non of my goods are taken
>walk around making sure all weapons are in safe
>aunts are staring at me, wondering where my safe is
>as I approach the closet aunts ask where I'm taking the guns
>"uh just going to put these away"
>"IS THAT WHERE YOU KEEP ALL UR GUNS"
>"BETTER GIVE ME THE COMBO IN CASE A ROBBER COMES IN WHILE I HOUSE SIT!"
>fake laugh, quickly input code and put guns away
>each family member except grandpa quickly looks away as I turn
>5 yr old does the moving head thing to see lock
>aunts have taught children to steal newspapers in the past for coupons
>made me go with them to make sure they dont get kidnapped as they walked house to house snatching papers
>told kids stealing is for niggers and took em to ice cream shop
I actually contemplated adopting them and reporting the aunts for child abuse for shit they've done in the past, but that's another story
>sit back down in recliner
>aunts ask where my tv is
>"I don't have one down here"
>"WHAT? SO WHAT DO YOU DO DOWN HERE"
>grandma gets up to tend to food in kitchen
>thank christ 1 less theif to worry about
Anonymous Wed 11 Jun 2014 05:29:07 No.21529779 Report
Quoted By: >>21529795 >>21529804 >>21529833 >>21530009 >>21530258
>deal with little shits running around man cave
>I almost punched the 5 yr old for cutting the strings on my guitar
>I almost kicked the 2 yr old for stepping on my computer keyboard
>I almost knocked out my aunt for encouraging the 2 yr old to dance on my keyboard
>'HEY KIDS ITS ALMOST 12 AM TIME FOR GIFTS!"
>fucking finally now you assholes can leave
>get up, 3 little shits run up stairs
>aunts make grunting noises getting up from my couch because theyre fat pieces of shit
>now I can't use that couch
>fed up with dealing with her borderline retarded children and dead beat attitude
both of them are on welfare, both are unmarried, both have children
>one of the fathers was a cool bro, was an ex fireman
>said he was asked to train as an olympian, but turned it down
>when I asked why he replied, "I don't know..."
>had that regretful tone in his voice
>now hes tied to my aunt through his daughter
>loved the kid a lot, but my aunt wont let him see her
>when I babysit her, I let her use my phone to call him
>when he does get to spend time he takes her to seaworld and the zoo
>he comes over sometimes with her to teach her about firearms on my range
>he said in his will everything goes to his daughter, including all his weapons
>he said he hopes that I take of her when he dies, as he will side with me for custody when he becomes ill
shes the 5 yr old
>feel bad for him because instead of having a nice relaxing retirement with a good wife and daughter hes stuck with my aunt
>she blames him everything
>he has a bad back because of his old fireman job
>he has to take painkillers because it hurts like a bitch to do anything with a shit back
>she actually took him to court for drug abuse and tried to sue him for money he didnt have
>the court of course ruled in his favor
>he represented himself like a god damn man
>legal rep told him to counter sue
Anonymous Wed 11 Jun 2014 05:42:28 No.21529833 Report
Quoted By: >>21529866 >>21529881 >>21529932 >>21529940 >>21530258
Did I mention she leaves the daughter with me every friday because she wants to go clubbing? I asked her why not drop her off with her dad, she replies, "I don't like him, I think he touches her"
>are you fucking shitting me
>I knew for a fact he loved his daughter, and hed never do shit like that
>I was actually offended by this
>she says this as shes walks through my door, wearing makeup and a short skirt as her 5 yr old daughter is standing next to me crying in her pajamas
>its at this point, again, I wonder why I celebrate christmas with them
>oh yeah, thats because they cant afford any good presents so they come to me
I dont mind buying for the daughter and my grandpa, but everyone else can go fuck themselves back to the story
>woopty doo time for gifts
>half assed enthusiasm from aunts
>kids are "happy" for the gifts their mothers got them
>literally dollar store clearance hair toys
>they toss em aside, aunts dont care, theyre on their phone
>they see the "expensive" wrapping paper my girlfriend bought
>fucking $40 dollars for 3 tubes
>the normal expensive shit the cool cousin spoils em with
>bought em some $60 dollar shit they circled in the toys r us catelog
>feel mildly good about myself
>he pretty laid back, he doesn't really care for what I get em
>I bought em some new reloading tools because hes been complaining about his old rusty press
>grandma, the thief, is up next
>some coach purse my girlfriend picked out
>I know for a fact that purse will end up missing by the end of january
>"IT WAS STOLEN" actually means she pawned it for bingo money
>who cares, I hate you all anyway
>get them some cheap coach wallets and shit
>"COACH?! I WANTED GUCCI"
>yea well fuck you too aunties
>gift time over because of course I was the only one who actually brought a gift except for cool granpa, who got me some cool military surplus from his days in the navy
Anonymous Wed 11 Jun 2014 06:00:45 No.21529940 Report
Quoted By: >>21529951 >>21529953 >>21529960 >>21529963 >>21529966 >>21529969 >>21529975 >>21530003 >>21530008 >>21530013 >>21530029 >>21530030 >>21530036 >>21530038 >>21530041 >>21530056 >>21530059 >>21530065 >>21530084 >>21530096 >>21530258
>when are you assholes getting off my property
>I just wanna go back to my cave and play stalker
>"OHH LOOK AT THE TIME, BETTER BE HEADING HOME"
>while theyre in the kitchen stealing my leftovers I scout the house for stolen items
>everything is fine in my bedroom
>everything fine in the guest
>"ANON WE'RE LEAVING, KIDS GO SAY BYE"
>head into cave for final inspection before greeting the little shits goodbye
>guns, safe, computer, everythings fine
>look at key tray on counter
>wheres the rolex my father gave to me
>On fucking christmas eve
>Aunts are already in the car
>granparents and kids putting shoes on
>Get the most pissed off feeling I've ever felt
>Step onto porch, look at aunts
>oh you fucked up alright
>walk to driveway, theyre fucking putting on make up
>"so where you guys heading?"
>"OH WE'RE GOING TO DO SOME MIDNIGHT HOLIDAY CLUBBIN"
>"what?! what about the kids?"
>"WE'RE LEAVING THEM AT HOME WITH PAPA DUH"
>Have enough with their stupid eyebrows
>Have enough with their 45 year old fat selves thinking they're the hottest shit
>Have enough with their thieving lives
>Have enough with their disregard for their children
>In an almost offended tone they ask why I'm talking about
>"I didn't say anything before, I know that you stole from me when I was younger, I didn't say anything. Now I am."
>she starts rolling her window up
>stand there, cold stare at em
>look back at door, kids are coming out and so are granparents
>walk back, tell them to stay inside
Anonymous Wed 11 Jun 2014 06:28:30 No.21530084 Report
Quoted By: >>21530098 >>21530102 >>21530105 >>21530106 >>21530107 >>21530110 >>21530117 >>21530119 >>21530141 >>21530187 >>21530258
>hear grandma in her confused tone
>"WHAT, WHAT, ANON WHAT IS WRONG"
>grab nugget from under desk
>grandma is at the door, demanding what's going on
>she sees glorious soviet machine in my hands
>steps back, looks at me, tilts he head because of bifocals and falls against wall in shock
>kids are being held back by grandpa
>step up to aunts car, one is having a smoke inside car, one is still putting on makeup
>nugget in hand, ask final time where watch is
>hold nugget in right hand, butt on palm, barrel on right shoulder
>the only light source is their headlights shining against my garage door
>sling nugget over right shoulder
>with left hand reach into pocket
>grab container of cosmoline
>stare into aunts frozen stare as I gently raise the container from my pocket
>unscrew container as I begin to whisper "tankity tankity tankity"
>slowy smear cosmoline all over the driver window
>"tankity tankity tankity"
>"where is my watch cynthia"
>begin to caress its gentle wood finish
>take in beautiful soviet handiwork
>the feeling of utter rage overcomes me
>shout at the top of my lungs "WHERE IS MY ROLEX"
>in one swift motion break driver window with rifle butt
>stare in anger waiting for response
>only screams of terror as aunt cowers behind hands
>other aunt does the same
>become even more upset due the absence of my watch
>"YOU HAVE EXACTLY 10 SECONDS BEFORE I INDUCT YOUR FACE INTO THE BUTT OF MY RIFLE"
>begin counting down from 10
>no reply, just screaming
>hear kids behind me screaming
Anonymous Wed 11 Jun 2014 06:48:39 No.21530187 Report
Quoted By: >>21530196 >>21530201 >>21530202 >>21530203 >>21530232 >>21530248 >>21530258 >>21530355
>my question only met with more screaming
>everything is turning red
>contemplate loading rounds in and shooting into air like a maniac
>aunt is hysterical at this point
>covered in glass and anti-rust agent
>grab her by the shoulders and stand her up
>"cynthia, I will not ask again, where is my watch"
>other aunt is still in car shouting at me to calm down
>shes crying at this point
>I shout her name one more time
>"GOD DAMNIT CYNTHIA, MY FATHER GAVE THAT TO ME ON HIS DEATHBED"
>she starts screaming stop
>she points to my grandmother holding the watch sobbing
>the watch her son, my father gave to me
>you've got to be shitting me
>I couldn't fucking believe it
>I let go of fuck face and make the struggle to my grandmother
>In just complete disbelief
>I tried to ask her why but I couldn't
>snap out of it when I take it
>begin to tactically lose my shit
>look behind grandparents and see the gifts I bought behind them, waiting to be loaded in the car
>Yeah, I'm going to totally burn the fuck out of those purses and wallets
Anonymous Wed 11 Jun 2014 06:58:38 No.21530232 Report
Quoted By: >>21530243 >>21530246 >>21530247 >>21530249 >>21530252 >>21530258 >>21530613 >>21530650
>walk around to lawnmower
>grab jerrycan and grill lighter
>one by one, grab each present and toss em into a pile
>without hesitation set $457 worth of leather on fire
>dust glass off self and throw jerry can and lighter over backyard fence
>walk back inside without saying a word and shut the door behind me
>open door again to say merry christmas to the kids and grandpa
Next morning the funeral pyre was gone, I think my grandpa told me he waited for the fire to die down when everyone left and took a shovel and buried the burnt leather and stuff. Thanked him and apologized. My grandpa was the only one with a key so I guess he let himself in and spent the night because I saw the kids sleeping in my guest room.
Took em to Dennys and we had pancakes. After that I dropped them off and picked up my grill from the airport. She just laughed and we went home.
Apparently my aunts tried to call the cops but they left their phones inside my house or something I never had any authorities come by, seeing also how I live in buttfuck nowhere
Girlfiend went to bed and I played stalker Was a good day, finally found that one sniper everyone was talking about
Sources
[
edit
]
https://archived.moe/k/thread/21526573/#21529636 http://knowyourmeme.com/photos/989413-green-text-stories